Faces, Ooh La La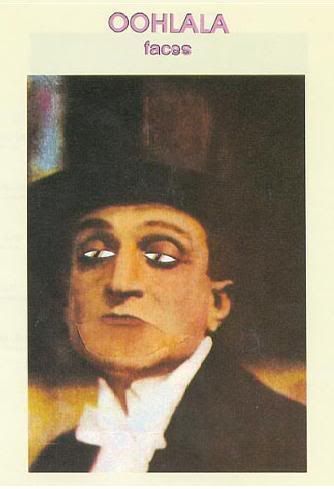 Roots are important, I mean look at the TV show. Well, ok... Maybe not the TV show, but regardless, I've often found that many of the music of today is almost a carbon copy of yesteryear (minus today's bullshit but including new kids to backstreet), and that these proverbial roots are often more accomplished then latter clone. Now, I can't really pinpoint a particular band currently that sounds a lot like faces, infact I cant even guess, but upon listening to the first few traks of Ooh La La, I thought I was listening to a new band. I was ignorant to the clever hooks and reverb['d] vocals of such a band, and even more excited and feeling guilty when I was informed that Faces had even better.

Of course, one may ponder (as I did) how Rod-Stewart's-Band's-song-at-the-end-of-Rushmore-dealy could sound (ignorantly, again) 'new'. but the song 'my fault' just felt so..I don't know. It's hard for me to really even understand my position having just come over a Black Keys overdose. But with bands like that, you can really feel the hints of the hooks and melody schemes seen in 'my fault' in today's music, and for me it signaled another begining in my learnings as a music fan.

On a less exestential side, Faces is a pretty amazing band, ussualy i don't like band's with keyboards, and i never felt much for the solo Rod Stewart, but Faces is great. I now realize the brilliance of Rod's voice, and i still dont understand how i could hear so much of Rod Stewart and have such a benign understanding of his mainstay, and not know that it was the forking awesome song at the end of rusmore.